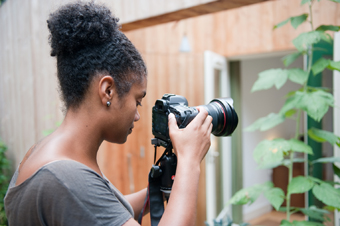 © Lucy Lambriex
Between-Walls is Joraima Tromp born in 1986 Alkmaar, the Netherlands.
After graduating with honors at the Academy of Photography and an internship at Erwin Olaf she has been working as a freelance photographer ever since. Next to her interior and lifestyle photography she uses the inspiration she gets from the places and people which she meets on ongoing art projects under the synonymous name Toenoe-Noenoe.
She is known for her creative way of seeing and her strive to perfection and balance in every image. Loves to photograph the homes of people and special places.